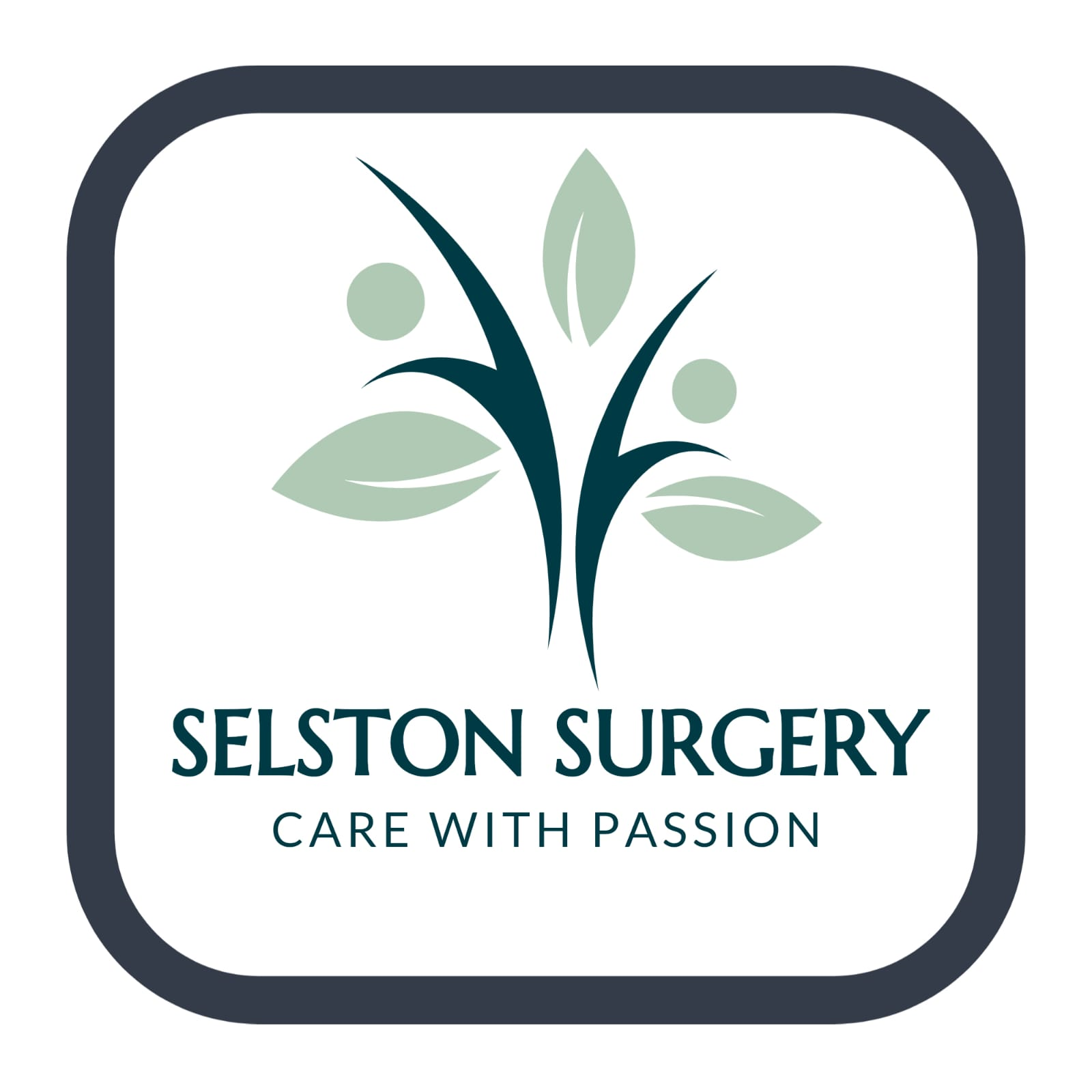 Selston Surgery
139 Nottingham Road, Selston, Nottingham, NG16 6BT
Current time is 09:47 - We're open
Telephone: 01773 810226
Out of Hours: 111
Latest News (click title to open):
Carers

CARERS
Are you a carer?
If you are please let us know – we may be able to help you.
You are an unpaid carer if you support a family member or friend who is ill, disabled, elderly, has poor mental health or misuses substances. You are a Young Carer if you are under 18 in this role. The support you offer may be emotional or include shopping, cooking, dealing with medication, or attend medical appointments with the person you care for. The person you care for could live with you, in their own home, or even in residential care.
It is important that you let your medical practice know that you look after someone. You can be added to the practice 'carer register' and gain to access to information and support, this includes access to a named Carer Champion.
A Carer Champion is a staff member at your practice who support carers. They are the key point of contact and the 'voice' for carers.
Bethany Pearson is the Practice's Carer Champion at Selston Surgery.
As a carer, you are also entitled to an annual flu vaccine and a health check.
You are also entitled to a Carers Assessment, you would need to contact the Nottinghamshire Carers Hub for this (details below).
There is a wealth of information on the NHS website about carers and caring. Below are some links into the site that we hope you will find useful.
Nottinghamshire Carers Association
Nottinghamshire Carers Association works with schools, health and social care professionals to raise awareness of Carers .
https://nottinghamshirecarers.co.uk/
We are supporting organisations to identify Carers and Young Carers and offer the best support possible. Contact Nottinghamshire Carers Association on info@nottinghamshirecarers.co.uk
Nottinghamshire Carers Hub
Carers Trust East Midlands provides timely, personalised information and support for Carers via the Nottinghamshire Carers Hub to make caring for a loved one easier.
Contact Nottinghamshire Carers Hub on:
0115 824 8824 Lines are open Monday to Friday, 9am until 5pm You can speak to an experienced support worker who will provide a personalised service that meets your individual needs.
email: hub@carerstrustem.org
web: www.carerstrustem.org/hub
Nottinghamshire County Council support for Carers
https://www.nottinghamshire.gov.uk/care/adult-social-care/carers/support-for-carers
 Contact Carers Direct
Telephone:

0808 802 0202

Helpline Information:

Email:

CarersDirect@nhschoices.nhs.uk

Office Hours:

Lines are open 8am to 9pm Monday to Friday, 11am to 4pm at weekends. Calls are free from UK landlines.
Or you can contact Notts Help Yourself for more information:
Website: https://www.nottshelpyourself.org.uk
Telephone: 0300 500 80 80
Email: enquiries@nottscc.gov.uk
Finance and Law
Help claiming benefits, looking after your bank balance and understanding the legal issues of caring.
LATEST NEWS  FOR CARERS: 
Notts GP Carers Pledge update V3 2020
Bassetlaw Self Help Contacts 2021
Notts Support and Activities SEND
Inspire Learning Spring Courses 2022 (1)
Physical and Virtual support groups MAY 2022 poster
IF YOU NEED HELP PLEASE VIEW THIS LEAFLET FOR NUMBERS TO CALL FOR HELP: