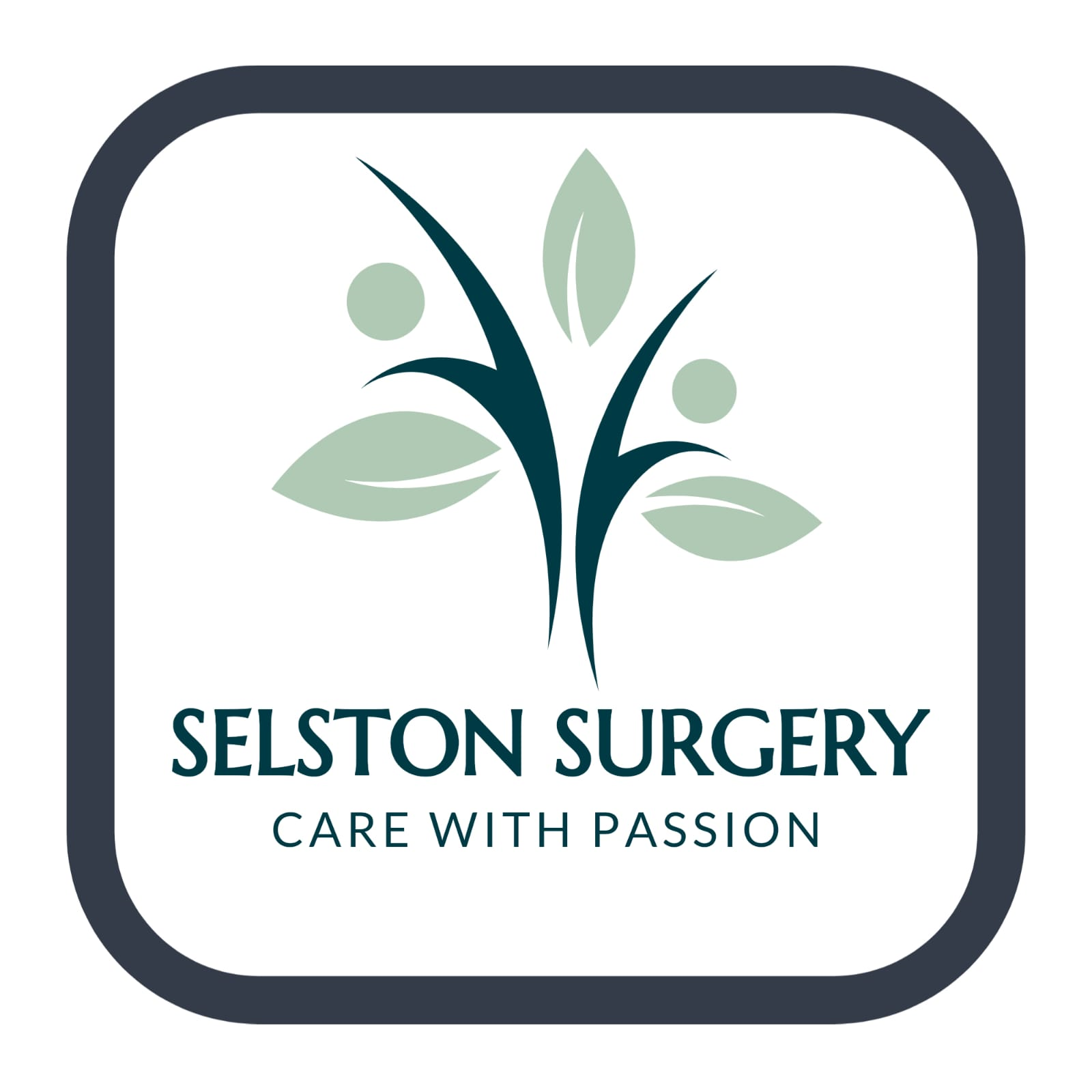 Selston Surgery
139 Nottingham Road, Selston, Nottingham, NG16 6BT
Current time is 11:54 - We're open
Telephone: 01773 810226
Out of Hours: 111
Latest News (click title to open):
PLEASE ENSURE THAT WE HAVE YOUR CORRECT CONTACT DETAILS AND YOUR PREFERRED METHOD OF CONTACT ON YOUR RECORD….. PLEASE DISCUSS WITH RECEPTION STAFF TO UPDATE IF NECESSARY.

WE ARE NOW OPERATING ALL APPOINTMENTS AS A TELEPHONE TRIAGE SYSTEM.  THERE IS NO LONGER A DROP IN CLINIC.  PLEASE CALL RECEPTION TO BOOK A TELEPHONE APPOINTMENT.
APPOINTMENT TIMES MAY VARY DUE TO UNFORSEEN CIRCUMSTANCES BEYOND OUR CONTROL.  PLEASE CHECK TIMES AVAILABLE WHEN MAKING AN APPOINTMENT AT RECEPTION.
WE ENDEAVOUR TO PROVIDE THE BEST POSSIBLE SERVICES  AT ALL TIMES FOR OUR PATIENTS.
Get Well, Keep Well
Of course we're not just here for when you are unwell. Our team of healthcare professionals and back-up staff offer a number of clinics and services to promote good health and wellbeing whatever your medical condition.
Join In
We hope you enjoy having a look around the site and familiarising yourself with some of the online features such as ordering a repeat prescription. Whatever your thoughts, be sure to let us know via our feedback function. Comments and suggestions are always a great way of helping us continue to enhance the way we look after you.
We currently offer an additional  appointment service for  patients, in the Mansfield and Ashfield area. These are extended hours held on a daily basis.  These clinics are held in various locations, reception will inform you on booking the appointment.
Please call reception for more information.
Latest News
Financial Support During Covid
Selston Parish Council have secured funding from Nottinghamshire County Council, to help deliver certain essential services to vulnerable residents in […]
News Archive
Missed appointments
If you cannot attend your appointments for any reason please let us know as soon as possible , giving at […]
Help Your Mate Campaign
After an extended period of lockdown due to Coronavirus, we've seen an increase in organised gatherings where young people are […]
Face Mask Exemptions
Whilst we appreciate that these are challenging times for our patients, it is not the responsibility of a GP to […]
SCAMS
Lots of scammers are using coronavirus to trick people into giving them money or personal information that they can […]
CORONAVIRUS UPDATES
If you think you are at risk or have contracted the infection: STAY INDOORS AND AVOID CONTACT WITH OTHER PEOPLE […]