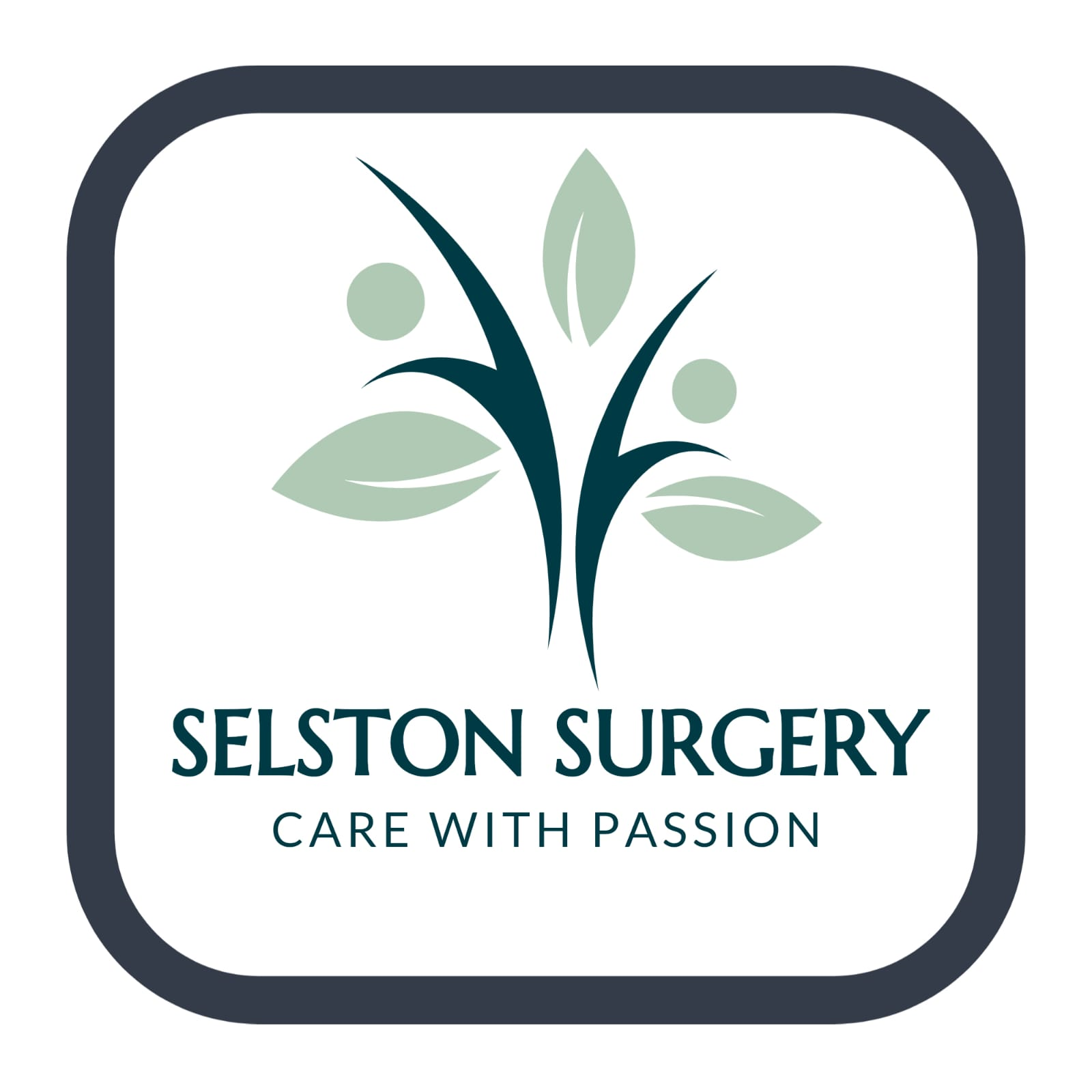 Selston Surgery
139 Nottingham Road, Selston, Nottingham, NG16 6BT
Current time is 12:46 - We're open
Telephone: 01773 810226
Out of Hours: 111
CORONAVIRUS INFECTION
IF YOU THINK YOU ARE AT RISK / OR HAVE CONTRACTED THE INFECTION:-
STAY INDOORS AND AVOID CONTACT WITH OTHER PEOPLE AS YOU WOULD WITH OTHER FLU VIRUSES AND CALL NHS 111 TO INFORM THEM OF YOUR RECENT TRAVEL ………………
DO NOT ATTEND THE GP SURGERY. RING THE SURGERY TO ADVISE THEM……..
PLEASE REFER TO THE GOVERMENT WEBSITE FOR MORE INFORMATION.
PLEASE ENSURE THAT WE HAVE YOUR CORRECT CONTACT DETAILS AND YOUR PREFERRED METHOD OF CONTACT ON YOUR RECORD….. PLEASE DISCUSS WITH RECEPTION STAFF TO UPDATE IF NECESSARY.

THE DROP IN CLINIC IS NOW HELD EVERYDAY AND APPOINTMENTS ARE GIVEN ON A FIRST COME FIRST SERVED BASIS.
ONLY A LIMITED NUMBER OF APPOINTMENTS ARE AVAILABLE.
APPOINTMENT TIMES MAY VARY DUE TO UNFORSEEN CIRCUMSTANCES BEYOND OUR CONTROL.  PLEASE CHECK TIMES AVAILABLE WHEN MAKING AN APPOINTMENT AT RECEPTION.
WE ENDEAVOUR TO PROVIDE THE BEST POSSIBLE SERVICES  AT ALL TIMES FOR OUR PATIENTS.
Pharmacy First
Pharmacy First is a new service for patients with minor ailments who do not have to pay for prescription charges.  You need to register at the pharmacist to benefit from these services.
Please ask the pharmacist or reception desk for more information.
With patients' needs at the heart of everything we do, our website has been designed to make it easy for you to gain instant access to the information you need. As well as specific practice details such as opening hours and how to register, you'll find a wealth of useful pages covering a wide range of health issues along with links to other relevant medical organisations.
Get Well, Keep Well
Of course we're not just here for when you are unwell. Our team of healthcare professionals and back-up staff offer a number of clinics and services to promote good health and wellbeing whatever your medical condition.
Join In
We hope you enjoy having a look around the site and familiarising yourself with some of the online features such as ordering a repeat prescription. Whatever your thoughts, be sure to let us know via our feedback function. Comments and suggestions are always a great way of helping us continue to enhance the way we look after you.
We currently offer an additional  appointment service for  patients, in the Mansfield and Ashfield area. These are extended hours held on a daily basis.  These clinics are held in various locations, reception will inform you on booking the appointment.
Please call reception for more information.
Latest News
CONTACT DETAILS
.PLEASE ENSURE WE HAVE YOUR CORRECT CONTACT DETAILS ON OUR SYSTEM. THANK YOU.
News Archive
NEWS
WE WILL NO LONGER BE OPERATING A WALK IN CLINIC AND INSTEAD ALL APPOINTMENTS WILL BE TELEPHONE TRIAGE.