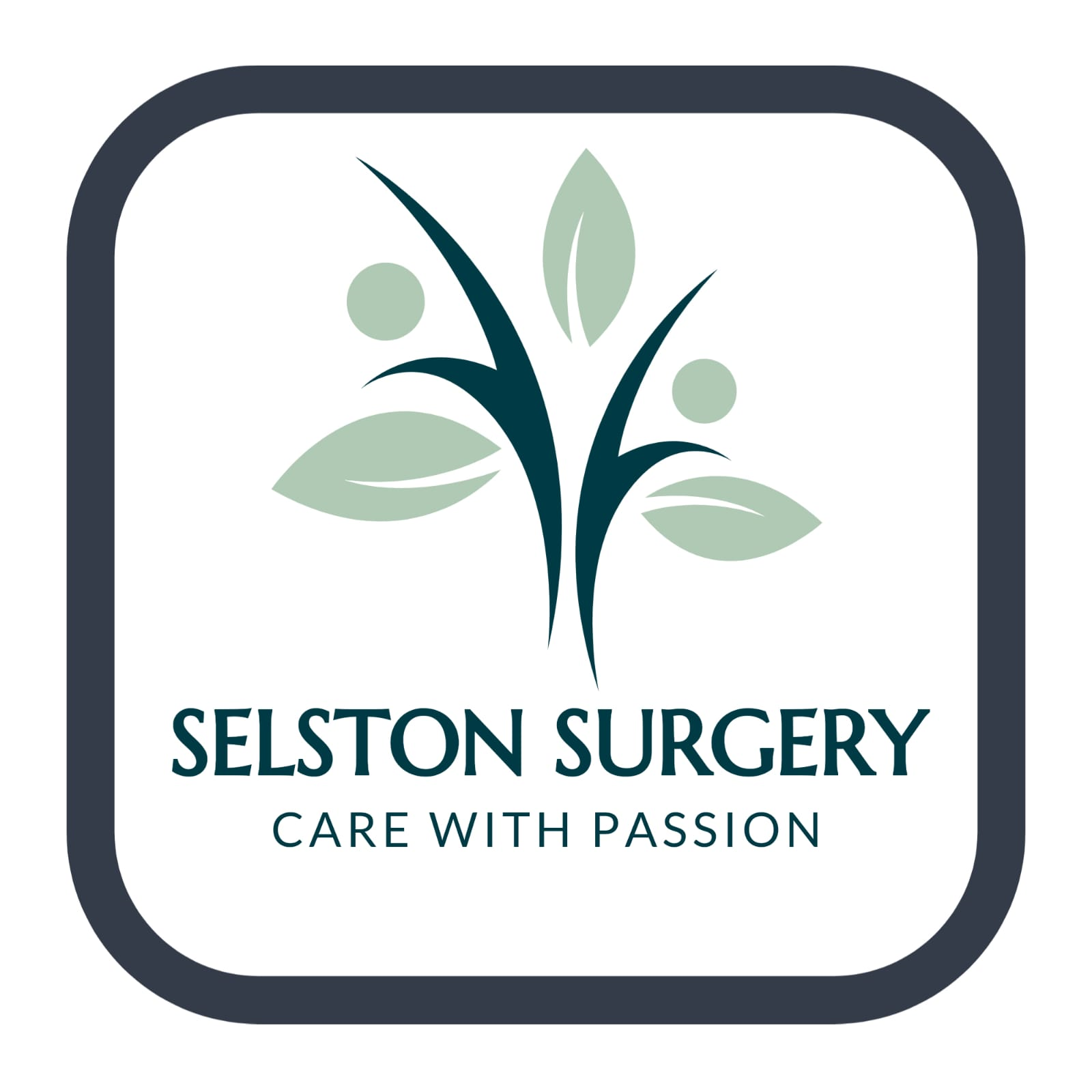 Selston Surgery
139 Nottingham Road, Selston, Nottingham, NG16 6BT
Current time is 00:58 - Sorry, we're closed
Telephone: 01773 810226
Out of Hours: 111
Latest News (click title to open):
PLEASE ENSURE THAT WE HAVE YOUR CORRECT CONTACT DETAILS AND YOUR PREFERRED METHOD OF CONTACT ON YOUR RECORD….. PLEASE DISCUSS WITH RECEPTION STAFF TO UPDATE IF NECESSARY.

WE ARE NOW OPERATING ALL APPOINTMENTS AS A TELEPHONE TRIAGE SYSTEM.  THERE IS NO LONGER A DROP IN CLINIC.  PLEASE CALL RECEPTION TO BOOK A TELEPHONE APPOINTMENT.
APPOINTMENTS WITH OUR CLINICAL TEAM CAN BE ARRANGED BY:
TELEPHONE
SEEING THE RECEPTION TEAM
PLEASE USE THE SERVICE WHICH IS CONVENIENT TO YOU. WE ARE HAPPY TO HELP!
WE ENDEAVOUR TO PROVIDE THE BEST POSSIBLE SERVICES  AT ALL TIMES FOR OUR PATIENTS.
CHAPERONES
There is a practice policy to offer all patients a chaperone for intimate examinations and sensitive issues.  A chaperone is there for the protection of both the doctor and the patient; to act as a witness to that examination. Your choice to accept or decline a chaperone will be recorded.
Our receptionists have been trained as chaperones so if you choose to have a chaperone, they or a nurse may be invited into your consultation. If you would prefer not to have a receptionist take on this role we will honour that, though practicalities may require you to re-book your appointment to enable a nurse to be present.
If you wish to discuss this further please ask your doctor.
Get Well, Keep Well
Of course we're not just here for when you are unwell. Our team of healthcare professionals and back-up staff offer a number of clinics and services to promote good health and wellbeing whatever your medical condition.
Join In
We hope you enjoy having a look around the site and familiarising yourself with some of the online features such as ordering a repeat prescription. Whatever your thoughts, be sure to let us know via our feedback function. Comments and suggestions are always a great way of helping us continue to enhance the way we look after you.
We currently offer an additional  appointment service for  patients, in the Mansfield and Ashfield area. These are extended hours held on a daily basis.  These clinics are held in various locations, reception will inform you on booking the appointment.
Please call reception for more information.
Latest News
Blood and Organ Donations
From the 1st October 2021, your blood and organ donation preferences can no longer be processed through the GP practice! […]
News Archive
Face Masks
Dear Patients, Mask wearing guidance and social distancing measures will change from 19th July 2021 as per government guidelines announced […]
Lets Talk Wellbeing
1 in 4 people experience sadness, stress, anxiety, low mood, low self-esteem and worry. Let's Talk Wellbeing are a free […]
Help with Loneliness
The pandemic has left many people feeling lonely and isolated and, even as restrictions ease, not everyone feels confident to […]
NHS Covid Pass
From 17 May 2021, people in England who have been fully vaccinated against COVID-19 can demonstrate their vaccination status for […]
Data Sharing
Type 1 Opt- out form: Type one Opt-out-Form (2) National data opt- out: National data opt-out – NHS Digital […]